Do you recognize this?
You know you are not happy in your current job. You actually want to do something different. You should be applying for something else, but something is holding you back from doing this.
You want to experience more energy in your daily life: you know that you should go to bed earlier, or you should exercise more, but you just can't seem to manage it.
You have a bad habit such as nail biting or smoking, you know you shouldn't be doing this but you just can't seem to stop it.
You notice that in certain situations you react more emotionally than you would like.
You experience fear or even panic while you know that the fear is no longer real.
You experience (physical) pain on a daily basis while there is no medical cause for it.
It seems like something is blocking you from following your true passion. After years of therapy, do you have a clear insight into behavior that you should change, but every time something seems to block you from actually doing that? Do negative emotions get in the way or do you simply not have the energy to get moving?
Here hypnosis may be the missing key for you.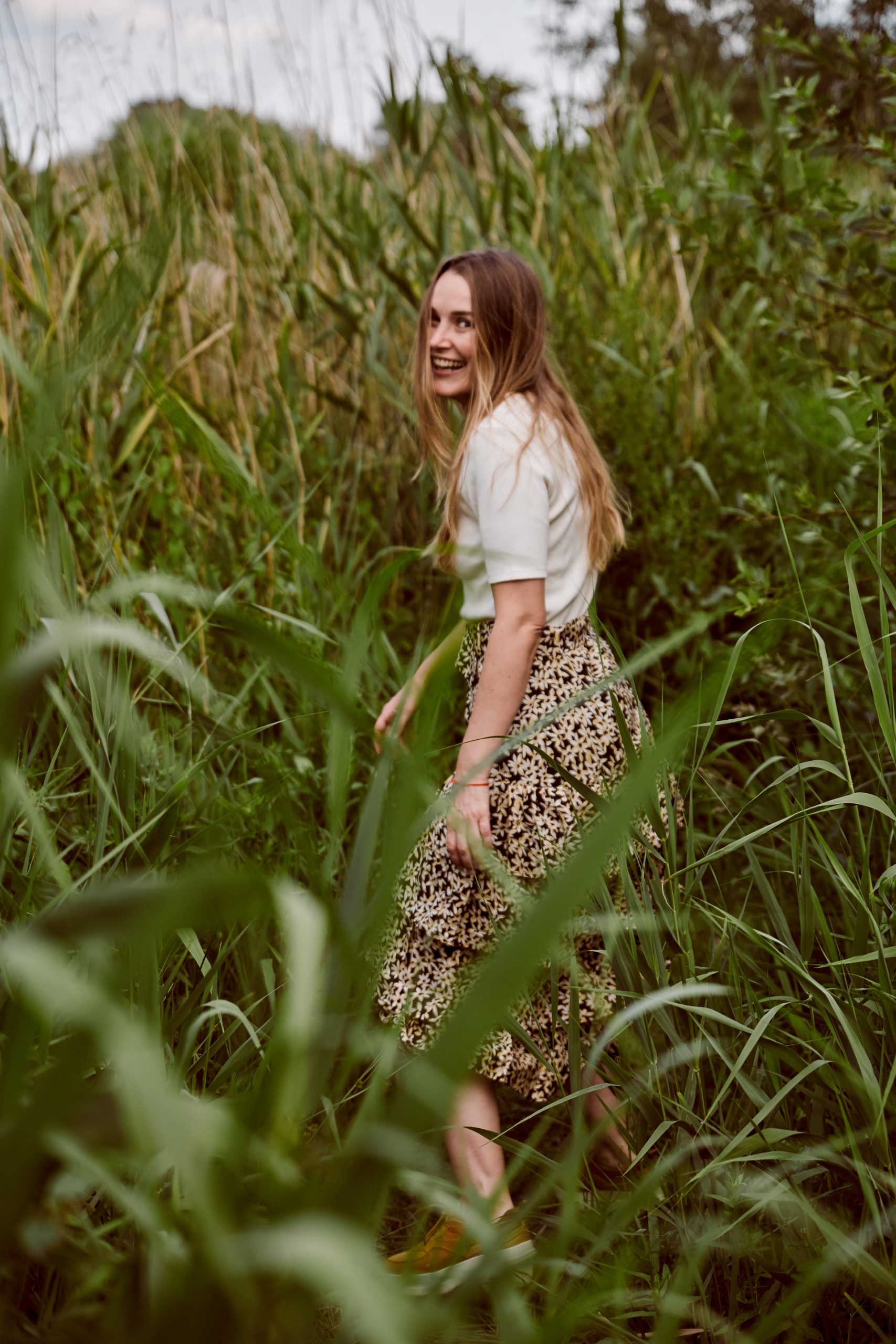 Find your Joy
I am trained as a hypnotherapist and mainly use hypnotherapy as a tool to help you realize the desired change in your life. With hypnotherapy we have direct access to your subconscious: This is the place of your mind where your emotions are and all your memories are stored. This is also the part of your mind where your habits and beliefs are.
Our choices are mainly driven by our emotions and our beliefs. Past emotions that have not been properly processed can affect how you respond to emotional triggers in everyday life. Many of our beliefs originated in childhood but may no longer fit in with today's life. A hypnotherapy process is a process of self-discovery, emotional processing and empowerment. In hypnosis you can process emotions from the past and convert limiting beliefs into helpful beliefs. By diving into the subconscious and connecting with the emotions that run the show of your life behind the scenes, it is possible to take control again. No longer do your emotions blindly determine your behavior. From an adult consciousness you look at the patterns that have arisen from your childhood and you make new choices that fit your adult life.
My approach is a client centered approach. I like to take the time to get to know you and adapt the session(s) to your needs. Below I would like to tell you more about my method.
Process
The process always starts with a no-obligation introductory meeting. The purpose of this conversation is to find out if your problem is suitable for treatment with hypnotherapy and if I am the right person to guide you. What you can expect is that I will ask you some questions about your problem/objective. In addition, I give you the opportunity to ask questions that you may have for me.
From the introductory meeting we can decide together to schedule an intake session. The intake session consists of three parts. A personal preliminary conversation, explanation about hypnosis and the first hypnosis session in which I teach you self- hypnosis , among other things.
My intention is to help you experience profound and lasting change. That is why we schedule an intake session in which I take the time to get to know you better and learn what you encounter in your daily life. We will discuss your problem, what you encounter and especially what it is that you want to achieve with this process.
Then I take the time to explain to you what you need to know to be successful in working with me. This means that I will explain to you more about how the human mind works and also what hypnosis is and what you can expect from a hypnosis session. Hypnotherapy is an intensive collaboration in which you make a shift from your analytical thinking to your emotional thinking. You essentially transfer the analytical thinking to me, where you get completely absorbed in your feelings. To prepare you for this, I will explain specifically what I expect from you during the session, but also what you can expect from me.
After this I will guide you in a relaxation hypnosis so that you can get used to the state of hypnosis and to the cooperation when you are in hypnosis. I will teach you self-hypnosis initially. This is a powerful tool that you can use for the rest of your life as a catalyst to relieve stress in your daily life. 80% of all physical and emotional complaints have their origin in stress (Vakblad voor de Natuur Medicine March/April 2014). Our body can handle short-term stress well, but long-term stress has a negative influence on all kinds of parameters in our body. Self-hypnosis helps the body to get rid of stress. Do you want to know more about the benefits of self-hypnosis? Then read on here .
After the session, we will discuss the course of the session and you can decide whether this form of therapy feels right for you and whether you want to schedule a follow-up appointment to continue working on your goal.
A question I often get on the phone is "how many sessions are needed?
When you achieve your desired result depends on several factors. For example: how many emotions are involved in your problem, what is the history and degree of conditioning of the problem? Your motivation and involvement are also important. This is therefore difficult to estimate. In general, you can take two to four sessions into account. In the rules you experience positive change within a short time with hypnotherapy. This can be after 1 or 2 sessions. In my practice I work on a session by session basis. This means that after each session we look together at what the best next step is.
Are you ready to make a positive change in your life?
Check
Experience more control over your own life.
Balance
Restore the balance between your feelings and your ratio
Joy
Experience more joy in your daily life
"With one tap on your head you are back there."
When I heard about hypnosis beforehand, I thought it's not for me. Through my sister I came into contact with Ayla from School of Joy, because I wanted to get rid of my recurring patterns, fear of failure and depression sensitivity. Having again experienced a difficult situation at work, I felt that I wanted to run away again. Because that's what my subconscious told me: run away from tricky situations! "
Despite the many conversations I had with various, knowledgeable psychologists and coaches, I continued to suffer from unpleasant emotions, fear of failure and avoidance behaviour. When I became aware of this, I decided that this could no longer continue and I contacted Ayla. A young but very driven and skilled hypnotherapist. During our introductory phone call, Ayla inquired about the core of my problem and told me that it was only possible to get rid of my problems if I was really open to it. At the last moment, I was made very comfortable and that really helped me to achieve my goals. It felt like teamwork to me. Now a few weeks after dates I am a different person. My environment mainly sees this in the moments when I dare to stand up for myself and no longer run away from it. I can say no when I want to, I don't start stuttering and/or sweating at difficult moments, or what I was dreading in the past. That feels like a relief. The moments that, in hindsight, were the cause, could never have been resolved with a conversation! This is because I simply cannot consciously remember those moments.
I can recommend Ayla to anyone who wants to get rid of their problems.
I had a vague complaint. As a hobby day-trader I blocked in a way that was incomprehensible to me and sabotaged my trading myself. That led to more frustration and even more emotional behavior and certainly not a positive experience, let alone results. I was shortly before giving up day trading.
Ayla helped me in a single hypnosis session to remove the causes of my behavior that was inexplicable to me. During the entire session I felt in trusted and very capable hands and received all the attention that was needed. What came out was a surprise that was ultimately easy to explain. With that, it was finished.
The next trade was a whole new different experience. I could look at it with peace and pleasure, even if it was not the best trade. But now I can finally start working on my technique without getting in the way of myself.
As an extra, this not only has positive consequences for my day-trading, but for my entire experience. There is a lot of peace in me now and a weight that I didn't know was there has fallen off my shoulders. I now live my life with even more intention and pleasure. Ayla's treatment is of great value to me and highly recommended.
It is my mission to put you back into your own power in a playful and relaxed way.
Adult session: €240.-
A session lasts on average 2 to 2.5 hours.
Teen session (11-18 years): €190,-
A session lasts 1.5 to 2 hours.
Session children (4-10 years): €140,-
A session lasts 1 to 1.5 hours.
More information about hypnosis for children and teenagers can be found on the HypnoKids page.
To lose weight
allergies
fears
Asthma
Bedwetting
Unblocking
To blush
burnout
chronic pain
Concentration improvement
Depression
Exam fear
Fibromyalgia
Behavioral problems
Migraine
Negative self image
nervous tics
hot flashes
Panic Attacks
Phobias
Irritable bowel syndrome
PTSD
Grieving Process
Guilt
Sleep problems
Improve sports performance
Stop biting your nails
Quit smoking
Stuttering
stress
Teeth grinding
Tinnitus
Trauma
fear of flying
tantrums
Self confidence